Dogs are the most wonderful and entertaining pet to have around in your home that needs your constant love and attention. But while you own a dog, you are also responsible for pet grooming so that you can rest assured that your dog will in good health.
There are many kinds of health problems that affect your dog but the most common problem is the Dog's dry skin. Therefore, you need to know the way in which you should take care of their dry skin so that they will not suffer from this frustrating and annoying situation.
Additionally, you should also visit the vet for diagnosing the skin conditions affecting the dog so that it does not face issues like dry, flaky, or itchy skin.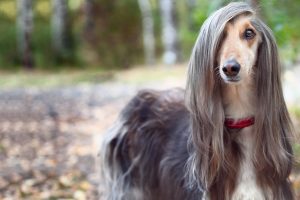 When you are opting for a pet grooming session, you should pay special attention to the skin of your dog because it tends to become dry over a period of time. While causing a lot of discomfort to the dog, dry skin can also cause serious dangers to the pet's life. You should opt for home remedies so that you will get effective treatment for your pet so that it will get rid of the problem of dry skin.
You will also need to look for symptoms of dry skin so that you will understand the best way of dealing with this problem.
Making dietary changes is also a very important and effective way of dealing with problems of dry skin so that it will be eliminated at the earliest. High quality and balanced diet for your dog is also an excellent way of dealing with your dog's dry skin problems in an effective manner.
You can also take the help of medicated shampoo that has been specially designed for helping your dog to get rid of the skin problem.