It is very common for a pet owner to see his dog getting scared at times. First, you need to identify the basic symptoms seen in your dog due to scaring issues. The very basic symptoms of scared dogs are shaking and panting.
Sometimes, pacing is also another symptom seen in the dogs that is scared. Many pet trainers have stated that the dogs' owner's behavior is very important for the dog's growth. Yes, the pets reflect his owner's mentality exactly and if its owner seems troubled then the dog looks scared. So it starts with the person in charge of the pet. Understanding the dogs' born nature, the pet owner has to make his pet comfortable and relaxed even he is not fine with his life.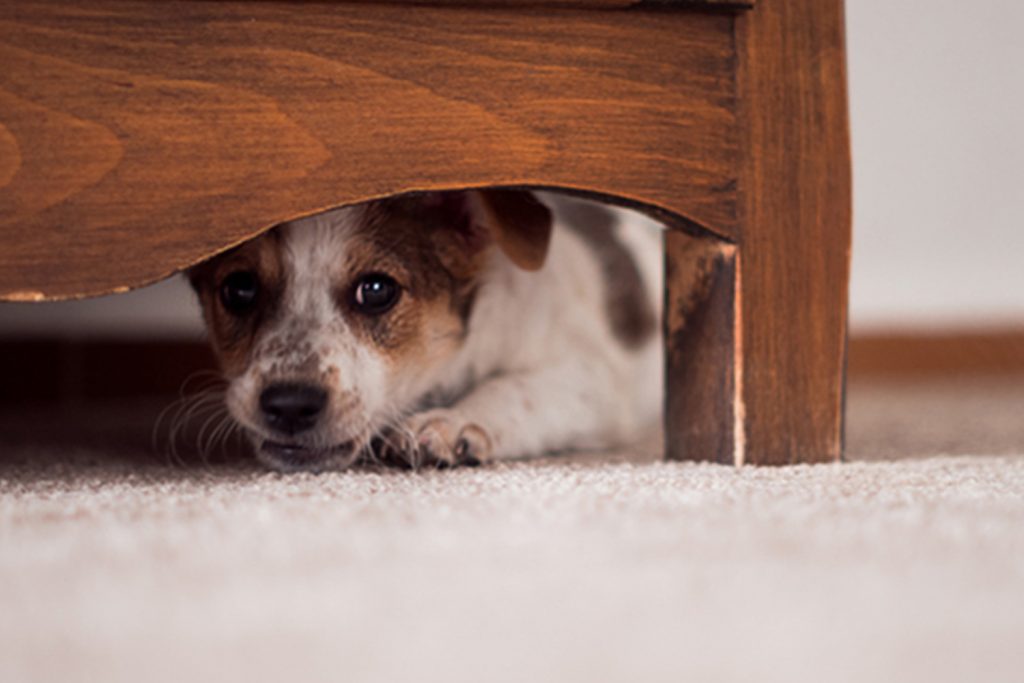 Your dog might get scared due to thunderstorm, or stage people it sees inside or outside the house. Even your pet might get disturbed due to loud noise in your location or at the house. Hence, first, understand the reason and then streamlining the issues so that your dog returns to the normal state.
The pet training techniques also based on the strategy of understanding and treat the dogs. You should not encourage the fear of your dog at any cost. Instead, you need to be patient and watch it, and also punishing the dog is not at all good behavior.
You can try swaddling the pet to make it very comfortable and mind relaxing for some time. This would enhance its courage further and it can make your pet come out of the fear soon. You can also contact a pet trainer to overcome the dog's fear. The trainer can make things suitable for you by making your pet so good due to his treatment in a controlled setting. You can try these things on your pets to recover soon.