Do you love your pets a lot? If so, how you spend your leisure time with the pets in your house? Playing with your dogs is an exemplary passion for many pet lovers. It gives immense pleasure to your dogs by enhancing their health both mentally and physically. However, a pet lover needs to know what are the best games for your dogs to play. You can get the tips from the dog trainers for your query. There are many games available for your pets and are easy for you to do that. The games for your dogs keep them very active and alert in all aspects. Hence, never hesitate to play with your pets in any condition.
The games like using flirt pole make your pets very active and healthy. This game makes your dog very energetic and it requires a lot of energy. You can also try to play tug of war with your dog. You can pretend that you are losing the game to make it very happy. However, this game needs some basic skills since it deals with the teeth of the dog while pulling. So, get some tips from your trainer. The other interesting games like Frisbee play, using toys to play with the dogs, bubble chasing games, and water games. These games trigger the pets' interest a lot and make them very enthusiastic.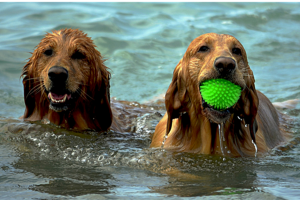 The other games like digging box usage with your dogs. This game makes them remain physically active because it needs to dig a specific area. You can also try to hide and seek games with your dog. This game makes pets feel comfortable and busy throughout the day. These interesting games make you and your pets very interesting, mentally sound, physically alert, and agile for a long time. Indeed, a proper dog trainer can make you understand the games in case you are not aware of.