Keeping your pet looking their best is important, and one way to do that is by investing in dog clothing. Not only can it be a fashionable accessory, but it also provides long-term benefits for the health of your pup. From keeping them warm during winter months to protecting their skin from sunburns and bug bites, there are plenty of advantages to dressing up your pup. Here's why you should consider buying dog clothes for your four-legged friend.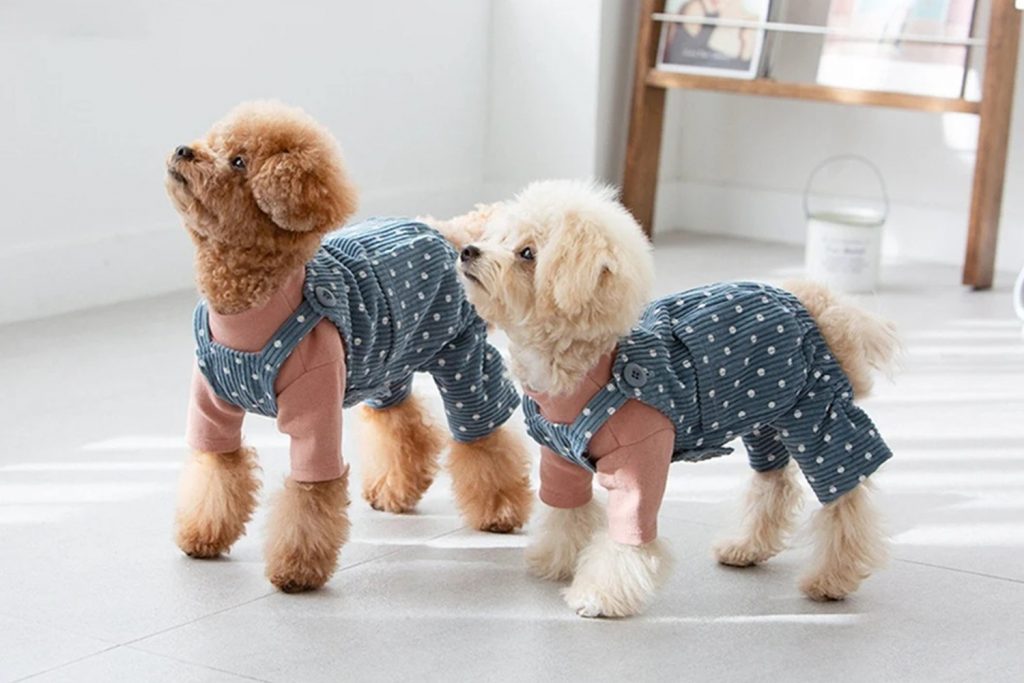 To start, clothing helps keep dogs warm when temperatures drop. Dogs have fur coats that naturally protect them from cold weather; however, some breeds don't have thick enough coats or require extra insulation in the winter months. Jackets and sweaters are perfect for these occasions as they provide an extra layer of warmth against the elements without restricting movement or causing discomfort.
Outdoor activities can also be stressful on a canine's body due to the sun's rays and bug bites. To help protect pets from both sources of discomfort, lightweight shirts with built-in sunscreen are available for purchase specifically designed for dogs! The fabric will help shield their skin while still allowing air circulation so they won't overheat in hot climates. Additionally, many shirts come with insect repellent built into the material which keeps away pesky bugs like fleas and ticks when out on walks or playing in grassy areas.
Finally, stylish dog apparel isn't just about keeping your pet healthy it's also a fun way to express yourself through fashion! There's no denying that cute little sweaters or bandanas make any pup look adorable while walking around town or playing at the park with other animals! Plus you'll find lots of options available so you can choose something unique that fits your own style preferences as well as those of your furry companion or companions!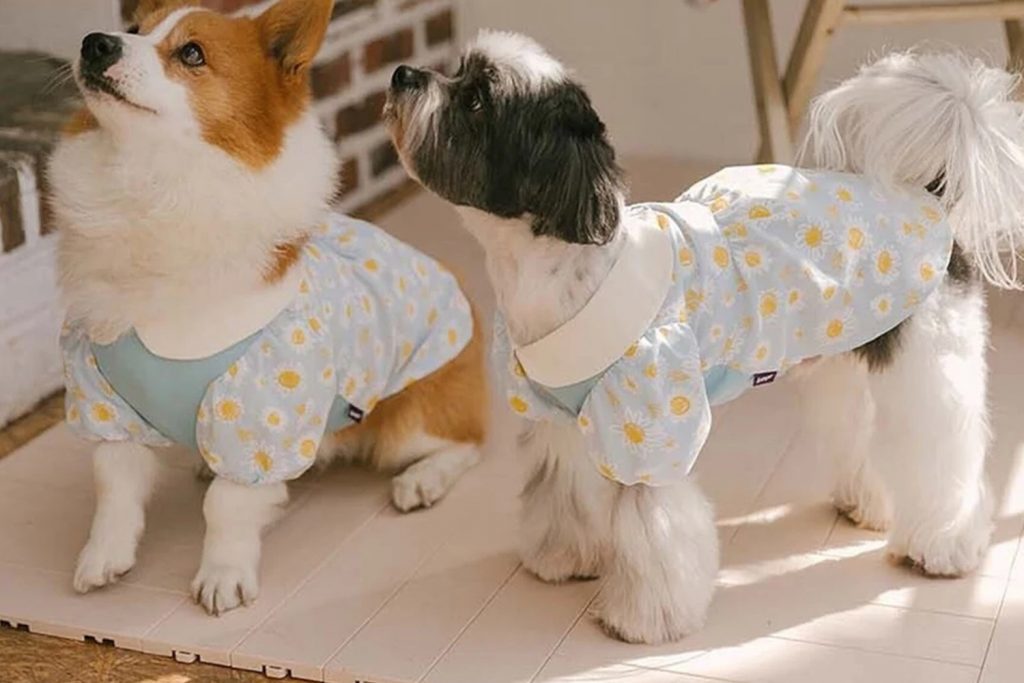 In conclusion, adding some clothes to your pet's wardrobe has more than one benefit: it helps keep them safe from extreme temperatures and bugs while still being fashionable! Whether you're looking for protective gear or just want something cute to add a bit more personality to their wardrobe there are plenty of options available depending on what type of look you'd like for them! So go ahead dress up Fido today and show off his new style proudly!